Miyagi Prefecture is known as one of Japan's leading rice-producing areas. Located close to the center of the prefecture is Taiwa-cho, Kurokawa-gun--a town blessed with abundant clean water from the Funagata mountains. Here, about 20 years ago, Taiwagura Sake Brewery Co., Ltd established a sake brewery. Since then, we have been producing more than 30 kind of Japanese sake, including junmai-shu (pure-rice sake) and ginjo-shu (sake made from highly polished rice). We sincerely hope to deliver even better Japanese sake to many more people. To embody this hope, our brewery has introduced modern facilities that are ranked among the best in the northeast region of Japan. these facilities have achieved significant labor savings by automatizing most parts of the sake-making process, realizing high-quality sake-making with less than half of the conventional number of staff. We pride ourselves on being able to offer excellent Japanese sake to customers across the country.
However, what is fundamental to our sake-making process is the combined experience, expertise and instincts of our sake brewery workers, who actually prepare our sake. while capitalizing on cutting edge technologies, we want to inherit and pass on traditional craftsmanship of sake-making to future generations. Keeping this aspiration in mind, Taiwagura Sake Brewery remains committed to offering Japanese sake that satisfies customers, by blending state-of-the-art and traditional technologies.
CEO Nobuo Yamauchi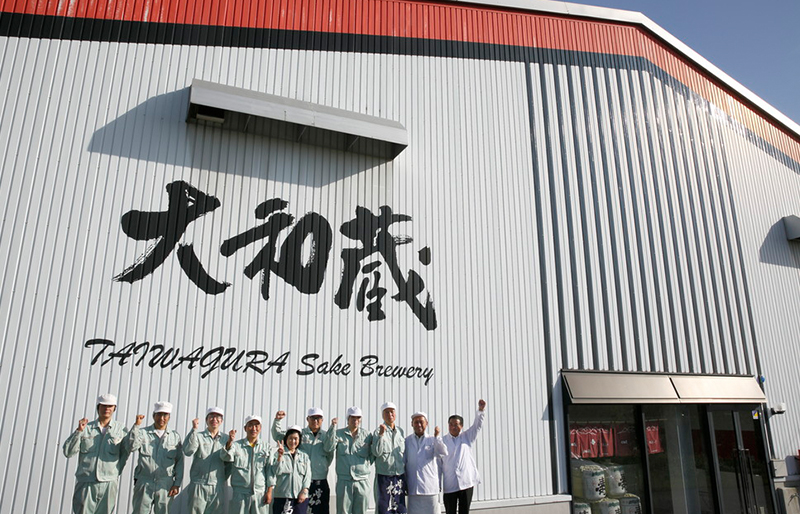 Name
Taiwagura Sake Brewery Co.,Ltd
Address
8-1 Matsuzakadaira, Taiwa Town, Kurokawa-Gun, Miyagi, Japan
MAIL
taiwakura@yamaya.co.jp
Sake Brewery Tour
Reservation is required for Sake Brewery Tour. For more details and availability, please contact us beforehand.
Weekdays: 9:00am ~ 16:00pm
* Depending on circumstances, we might not be able to meet your request.
* We do not take 'walk-ins'. Please allow yourself a plenty of time in advance to contact us.